IL COMITATO PER LA VITA "DANIELE CHIANELLI"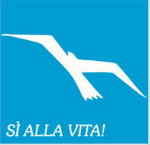 It is an ONLUS association (Non-Profit Organization of Social Utility) volunteering that raises funds for the research and treatment of leukemia, lymphomas and tumors of adults and children.
The symbol of the Committee is a white seagull on a light blue background that symbolizes the will to fly free and happy,   a message of hope for those who suffer.
The Committee was founded in 1990 by eighteen parents who, having experienced the painful and overwhelming experience of the illness of their children, felt the need to intervene more directly in promoting activities to support the public heath structure.
We want to give smiles and hope to all families who are facing such a harsh experience! We know how it feels …
Le finalità del Comitato per la Vita
S

upports research and studies in the field of tumors

Promotes the care, social, psychological assistance of the children affected

It supports the families of the patients

Contributes to the purchase of medical equipment

 DETTAGLI

Grants scholarships for young researchers in the field of cancer and supports the professional growth of medical and paramedical personnel

Promotes volunteering

  INFO
To achieve these goals, during the period 2003-2006, the RESIDENCE DANIELE CHIANELLI was realized in the immediate vicinity of the Santa Maria della Misericordia Hospital in Perugia, and funds were donated both to fund the action of researchers and to purchase important pieces of equipment to improve the efficacy of  laboratories.
Would you like to help us? Here is how!
Donate part of your tax dues
Lasciti testamentari

Voluntary donations of any amount

Request the participation of the Committee in events, through which we have the opportunity to disclose our activities and donate to our Association any offers collected

Choose our solidarity favors (baptisms, communions, confirmations, weddings, graduations)

 Bomboniere solidali (battesimi, comunioni, cresime, matrimoni, lauree)

Become a volunteer
Our direct fundraising initiatives:
"

"A star for a life": Christmas star

"The egg of hope": Easter egg

 

"At dinner together": subscription dinners with scientific meetings

A cena insieme": cene di sottoscrizione con convegni scientifici
VUOI CONTRIBUIRE ALLE NOSTRE ATTIVITA'?
VUOI UNIRTI ALLA A NOI DIVENTANDO VOLONTARIO DEL COMITATO?